High wire artist and daredevil Nik Wallenda will be walking over the 175th Erie County Fair on August 10, 2014. The walk will be 125 feet in the air and approximately 1350 feet long. This is the guy that walked over the Grand Canyon and Niagara Falls, so you may be thinking, this should be a piece of cake for Wallenda to complete. However, upon further examination of some of the walk conditions and variables you may find that this could prove to be one of Wallenda's toughest skywalk attempts yet.
1.  BBQ Grease on the Wire. 
With three delicious Chicken BBQ establishments going full speed below there is the threat that the smoke and grease prove to be a factor in wire walking conditions. 
2. Alligators and Tigers!
Yep, that's right, alligators and tigers will be on the property where Wallenda will be walking. Sure falling into the Grand Canyon would be scary, but so would be being eaten by an alligator. 
3. The Enticing Smell of Fair Food.
Fried dough, Italian sausage, candy apples, gyro, fresh cut french fries….it's all enough to knock a seasoned professional off  his game. Wallenda will be passing over the main Food Court, hopefully he heads onto the wire with a full stomach. 
4. People.
So there is the roaring waters of Niagara Falls, and then there are Western New Yorkers. A sea of either of these two can be equally intense. When WNYers get together they know how to party…will the crowds distract Wallenda? We will wait and see. 
5. Flying I-Got-It Balls.
"Toss in ball one…" One would think throwing a small ball into a bin three feet away would be a simple task but anyone who has walked through the Fair can see that errant balls can be found just about anywhere. 
6. Double the Average Walk Length.
Wallenda practices, a lot, but this attempt will be the longest of the year, actually almost double the length of his typical walks. That being said, a longer walk mixed with fair food and August heat, it might just be nap time on the wire! 
7. Barn Noises.
We all know that joke about the annoying obnoxious cow, but at the Fair more than 1,600 animals will be housed in the barns for the walk. That is a lot of oinking, neighing, mooing, clucking, baaing…you get the idea. 
8. Over-Excitement about Fireworks
Following Wallenda's walk there will be a firework display, with another one to follow at 10pm. If Wallenda is like the rest of us, he loves fireworks and knowing there's some waiting at the end of the wire, he just might speed up and lose focus. 
9. This Happy Goat.
Look at this guy…he's so happy and full of hope for Wallenda to make it to the end of the walk. With eyes like that, there is a lot of pressure on Wallenda not to disappoint him.
10. Buffalo Weather.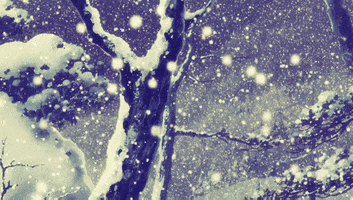 When you are walking in the 716, you have to be prepared for just about anything. While we should be far enough removed from snow in August, you never really know. 
As you can see, Skywalk Erie County Fair could prove to be quite the challenge for Nik Wallenda. Be there to see this one time spectacular stunt  on Sunday, August 10, 2014 at the 175th Erie County Fair. And don't think this is your average county fair…its the Best Fair Ever!  With Nik Wallenda will be walking over it in addition to all the rides, games, food, and excitement fairgoers have come to love this is a not to miss summer event.
For more information about this exciting stunt visit WallendaWalksTheFair.com.